Portfolio tracking is complex. Let's make it simple!
Dividend.watch is the easiest way to track a portfolio of any type and size. Save time and get rid of spreadsheets.
Performance overview
Keep track of portfolio performance
Fair free plan
Up to 10 holdings. Free forever.
Monthly income tracking
Automatic report of monthly income
Diversification control
Breakdown by sector, yield etc...
Portfolio calendar
Earnings, dividend, ex-dates in one view
Dividend prediction
Estimated dividend based on historical data
Solving most demanding problems
Building a stable income?
Our next-level algorithms analyze years of financial data to predict future dividend payments and visualize them into the future income schedule. You will also get clean & transparent data about when is dividend predicted, confirmed, or sent from the company.
Stay in loop. Every day.
The tracker calendar combines all important events into one single view so will stay informed about all your stocks in the portfolio. You will never miss an ex-date, dividend payout, or company income report with just a quick glance at the calendar.
Get to the point
Not everything matters. But the portfolio tracker calculates everything that matters. Every trading day we calculate advanced metrics from fresh data. Create multiple portfolios and watchlists to bring perfect into your investing strategy.
Automatic portfolio synchronization
Available with the following brokers:
Robinhood

Interactive Brokers
Degiro
Ameritrade
Trade station
QuestTrade
Ally Invest

Tradier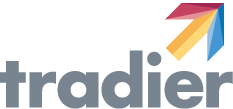 Alpaca
Packed with powerful features
Get the view of the next 12 months and upcoming dividend payments. Announced or predicted.
Know real dividend yield of the whole portfolio and of every stock together with capital, dividend, and currency returns.
Multiple portfolio & watchlists
Create multiple watchlists and portfolios. All integrated with our dividend calculator and screener to save your time.
Set a portfolio withholding tax and adjust tax per holding for more precise calculations.
Get a clean summary every week with all important moves in your portfolio.
Easily import .CSV file from your broker or download the calculated data from the tracker.
Add stocks from all world's major stock exchanges. From NYSE to Tokyo exchange.
Automatically calculate currency return on every transaction.
Diversification dashboard
Get the diversification from 6 different views ranging from sector diversification to dividend growth diversification.
Ditch the ugly tools. Use clean interface with zero learning curve. No ads. No tricks.
Join more than 6,000 investors
As investor, you must escape the noise from news, social networks, etc. The same principle applies for your Portfolio analysis, less is more, but with quick and focused analysis. Thanks, DW for making my life easy.
Eduardo
Australia
Yesterday by accident I found this website on Google. Yet another portfolio tracker app... I thought, but decided to give it a try. After adding a few stocks into my desirable fictitious portfolio, I realized that this was exactly what I was looking for!
Maikel
France
I love your website and all the investing tools. It gives me a perfect view of my actual and future situation. I think dividend.watch tools are the best at the moment.
Aernout
Netherlands
Most common questions
How do I track my dividends?

Dividend tracking can be exhausting. It is best to use one of the investment tools. Our portfolio tracker is specifically designed for dividend investors who want to keep track of dividends.

Is dividend.watch free?

Dividend.watch is free for an unlimited time. The premium account is for people who have more than 10 holdings, want to track multiple portfolios or want access to more advanced tools. We believe in fair pricing so our tracker is several times cheaper than the competition.

Where can I watch dividends?

You can track your dividends in the 'Dividends' tab of your portfolio tracker. You can also view the monthly detail in the calendar or check the monthly income chart which is automatically updated every 24 hours.

How to build a monthly dividend portfolio?

You can research stocks that pay dividends every month. These are most often REITs. You can also stack stocks so that you receive a dividend from different companies each month. Our tool for tracking monthly income over time is especially useful for this.

How does our dividend date tracker work?

If you have dividend-paying stocks in your portfolio, we also record other important information such as the ex-date and pay date for each stock. For each dividend declared, we have three statuses that change according to different criteria. The 'Estimated' status reports the expected dividend in a given month. The 'Confirmed' status appears when the company announces and confirms the dividend pay date. The last status we record is the 'Paid' status - i.e. the dividend has been paid. We record a summary of all dividends for each month separately