Today's most interesting travel stocks
Published on
27th February 2019
Stock mentioned in this article
Ticker
Sector
Div. yield
Annual dividend
Price
These travel stock titles will take you places… literally. General consensus is to hate airlines little bit (especially low cost carriers) when come to flight delays, lost baggage and other issues. But it is important to remember, airlines are massive companies that can be a really interesting investment. Especially for investor who can take a reasonable amount of risk to gain interesting returns.
But first lets take a look onto most popular travel companies and their dividend revenue.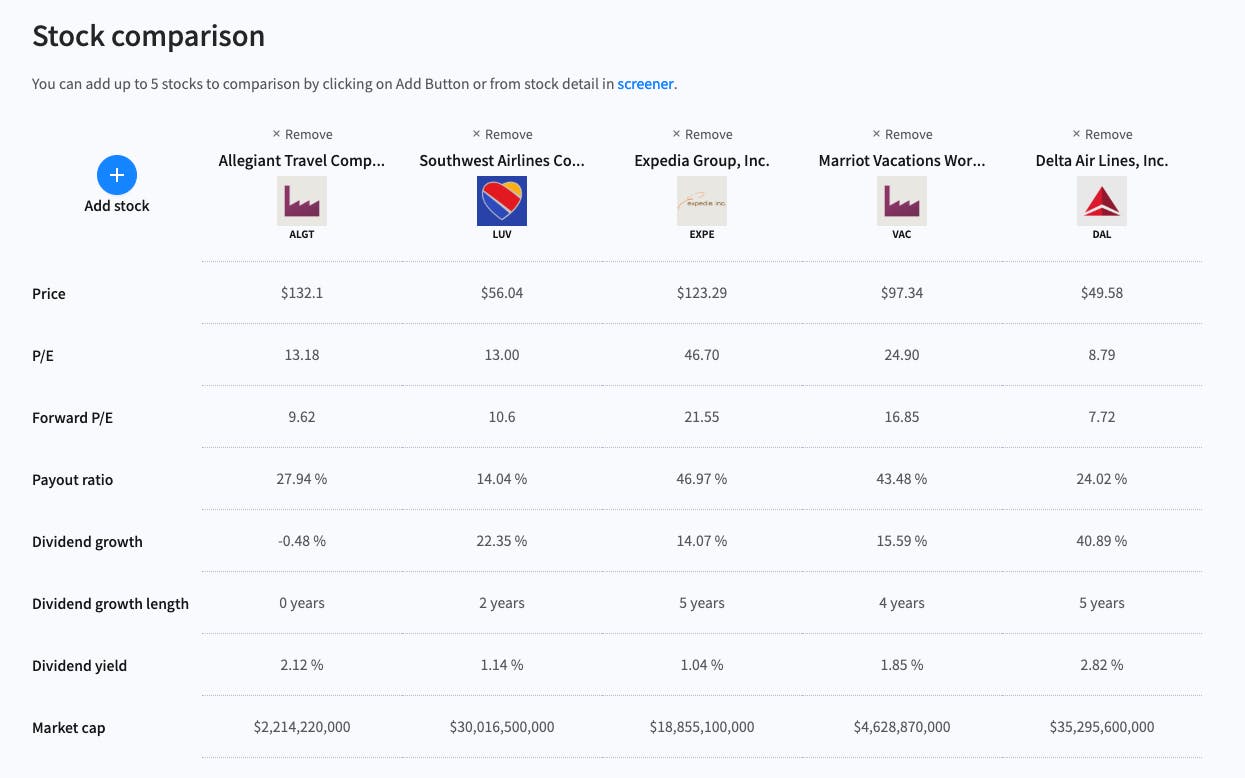 Screenshot was created by our comparison tool.
When creating a travel portfolio it isn't exactly a good idea to combine many of airline stocks together because of their sensitivity to oil prices and seasonal fluctuations. Recently trending Allegiant Travel Company (ALGT) seems like a good choice but in comparison it may lose to interesting Delta Airlines (DAL) which providing consistent dividend payouts as well keeping payout ratio very low. The payout ratio is actually around 24%, which means that 76% of the company earnings can be used for investment, marketing and further development.
But where to look if we want to invest in travel stocks and don't want to buy airline stocks. Luckily, people don't travel only by plane. And they need to place to stay.Also, we shouldn't forget about maritime cruises, which are popular options for families and also for the growing elderly population. Look at following comparison: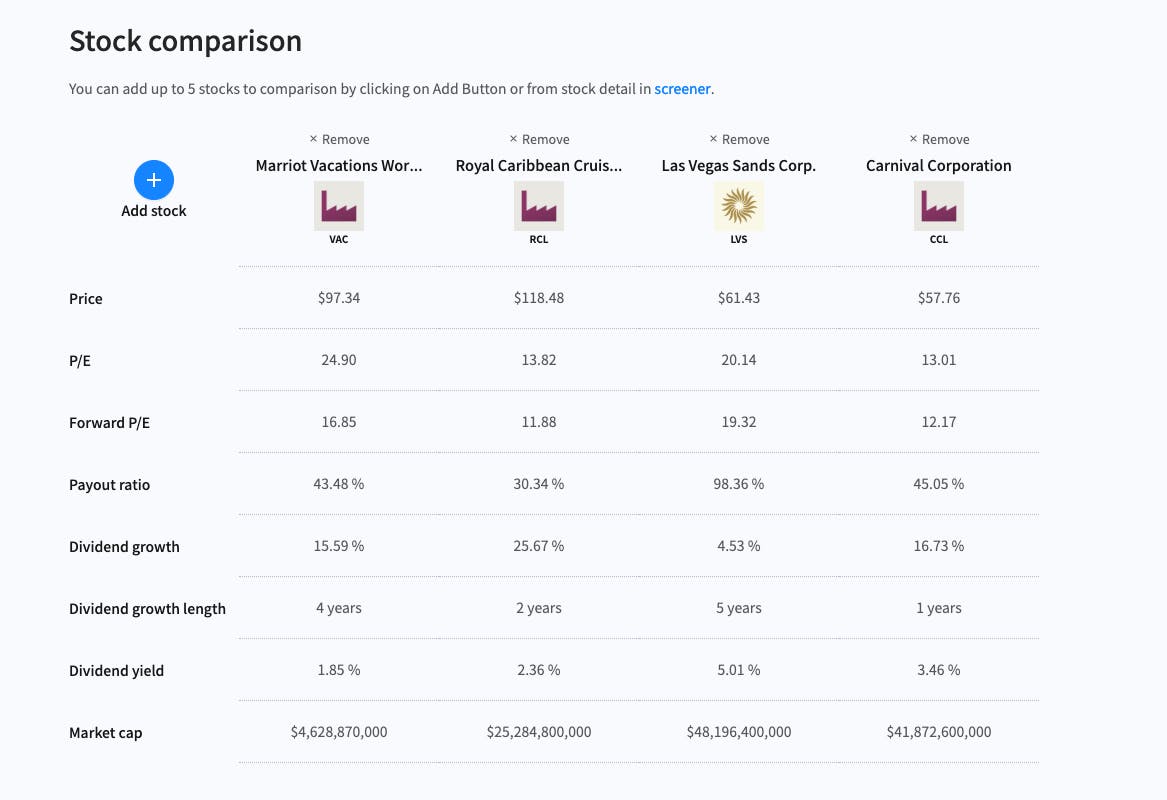 Screenshot was created by our comparison tool.
Marriott Vacations Worldwide (VAC) currently owns and runs over 70 vacation resorts worldwide. It includes location in the US and also places like Thailand and Spain. It is an interesting stock to look at for investors, which are looking for the combination between real estate and travel sectors.
Royal Caribbean Cruises (RCL) It is the world's second-largest cruise line operator. It was founded in 1997 and it holds numerous stakes in cruises operating companies around the world. We can see nice dividend growth of 25.67% for over last 3 years.
Las Vegas Sands Corp. (LVS) was founded in 1988. It is currently biggest casino company in the world. It is not all about Las Vegas as it may seem. The company owns famous Marina Bay Sands hotel in Singapore as well as several commercial properties in Macao.