2 Dividend aristocrats to boost your returns
Published on
2nd August 2021
Stock mentioned in this article
Ticker
Sector
Div. yield
Annual dividend
Price
Public Utilities
2.05%
$75.10
Consumer Services
4.13%
$68.92
When it comes to dividend aristocrats there are so many options out there to choose from, that most investors do not know where to start. Most of the dividend aristocrats are well-known and established companies, and we tend to choose the ones we relate the most with. This is not always the most rational and optimal choice. There are countless dividend aristocrats that are terrific companies, but they are just not as well known. Investing in dividend aristocrats is one way of avoiding common investment mistakes.  Here are two dividend aristocrats to boost your returns, and they are perhaps unknown to some investors.
Source: Carrot App
Realty Income (NYSE:O)
Realty Income Corporation was among our most valuable REIT stocks for 2021. The company is focused on commercial real estate and has been constantly returning value to its shareholders. It is present mainly in the US, but it also has properties in the UK. Realty Income is an interesting stock for investors seeking dividends since it has maintained its monthly dividend policy since 1994. Its dividend has grown at a CAGR of 4.4%, and total shareholder returns grew at a CAGR of 15.2% since 1994. It is among the ten largest REITs all over the world.
Key differences
It owns over 6,600 properties that will soon increase to over 10,000, following the merger with VEREIT Inc. (VER:NYSE). The all-stock merger is set to create the largest portfolio of commercial properties in the US. Although Realty Income was already one of the largest REITs, this deal will create synergies that will allow investors to get additional returns. From a data point of view, combining the two entities gives it more control over
One of the key differentiating aspects of Realty Income has been its high occupancy rates. This is due to the fact that management tries to handpick tenants. Another factor is that it has a lot of different tenants. This is a key in the commercial real estate business, as you never know when a company might go bankrupt. This could pose a major threat to the stability of the company, and significantly reduce its occupancy rates.
Occupancy rate
There are several things that contribute to such a stellar operational performance, and the very high occupancy rates. Realty Income's median occupancy rate has remained around 98.3%, which is fairly high. Considering that the average REIT in the S&P 500 usually tends to have a median occupancy rate of 93.9%. The lowest occupancy rate, Realty Income has ever recorded has been 96.6%, which again is very high.
One of them mentioned above is the thorough screening that management does to its potential tenants. Another one is the fact that Realty Income always tries to acquire the most desirable commercial properties. This ensures that whenever there is a vacancy and the property is listed on the market, there are several potential tenants that are interested. Another factor that contributes to the high occupancy rate, is the average duration of its leases. Realty Income's average lease duration is of 15 years, which ends up locking tenants in a particular property for a long time.
Due to its excellence over the years, Realty Income has very favorable credit ratings that show its resilience in case things do not go so well. Moody's assigns Realty Income an A3 rating with a stable outlook. Standard and Poor's assigns it an A-, also with a stable outlook.
Potential risks
Walgreens is by far the largest tenant, with around 5.5% of all the properties. 7-Eleven comes in second place with roughly 4.6%. As you are investing and analyzing REITs, you should always try and figure out what are the largest tenants, as this can pose a threat. Although the 2020 results were not as bad as some other REITs, Realty Income had a significant exposure to some sectors that were heavily affected. In this case, AMC represented 2.8% of all the leases. Due to the pandemic, and restricted social gatherings, AMC's business was materially affected. Even when we look at sectors, Realty Income seems to also be well diversified.
Final view on Realty Income
There is no doubt that Realty Income is among the most well-managed REITs out there. Management constantly seeks ways to create shareholder value, either through the acquisition or disposal of some properties. Early investors in Realty Income have enjoyed handsome returns. Investors today should expect lower growth than in the past, given the large size of the company. At the same time, Realty Income remains a strong pick among dividend investors. Due to its defensive nature, it sits well in nearly all portfolios.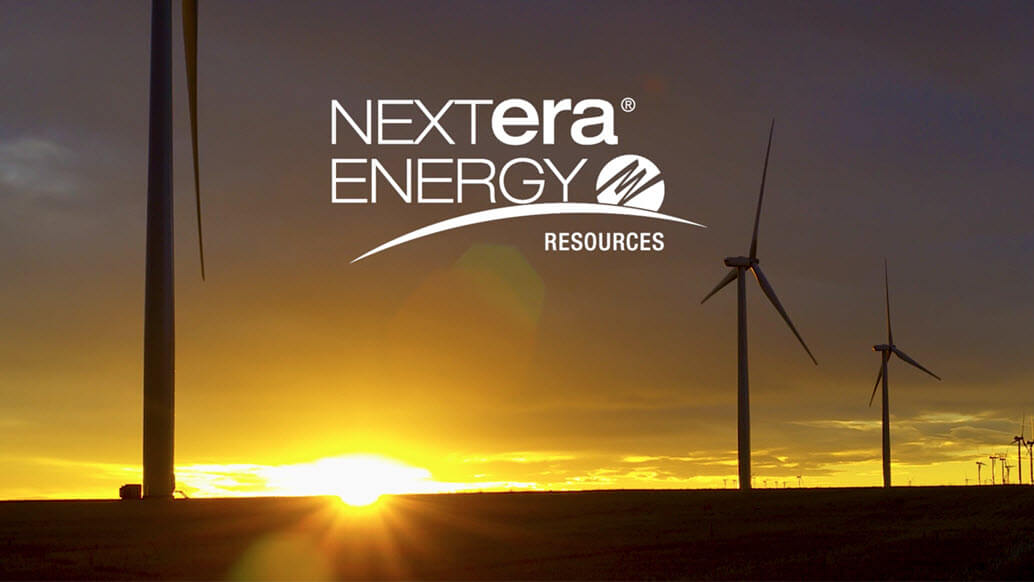 Source: Atomic energy
NextEra Energy (NEE:NYSE)
NextEra Energy Inc. is perhaps an unknown stock for most investors but it is one of the largest players in the renewable energy sector. It comprises the largest electric utility in the US, and it is the global leader in solar and wind power. It is also involved in construction and maintenance. This is one of the most interesting stocks for the long term. We are faced with a choice over the coming decades, to prevent global warming. This is a stock that is not only aligned with profit-making but also with values. As a shareholder of a company, you might want to be wary of where you put your money into. This is a great way to help mankind and also generate consistent returns for you.
Dividends per share have grown at a CAGR of 9.6%, and adjusted earnings per share have grown at a CAGR of 8.7% since 2005. Consistently delivering returns to its shareholders has made NextEra one of the most attractive stocks in the energy space. Management is aiming to become the largest provider of renewable energy worldwide, while at the same time compensating long-term investors.
As we move away from coal, oil, and gas, renewable energy companies will become the main provider of electricity across the globe. Getting exposure to this high-growth sector is certainly something to consider. The main energy sources in the US are natural gas, nuclear, and goal, but the estimates point to the wind and solar being the main energy source by 2030. This is a great tailwind for NextEra, which will continue to grow and increase its dividend. The Biden administration has also defined the green transition as one of its main goals. As the largest company in wind and solar worldwide, NextEra has pretty much everything going for them. 
Continued growth ahead
NextEra has continuously invested in new projects to ramp up its electricity production. It is expected to continue to do so over this decade, and the next. With a total capacity to generate 26GW, management is expecting to increase by 50% by 2024. Another great advantage of NextEra is that due to its size, it can operate at a very low cost. Since it can acquire numerous solar panels, and wind turbines the overall cost of its projects ends up being lower than competitors. NextEra is also determined to increase its energy storage capacity, with increased investment in batteries. Again its large size relative to peers, allows it to achieve lower sustained costs across segments. It has the ability to scale faster, and continuously deliver returns to its shareholders.
Future estimates
Management is expecting to grow profits in the high single digits until 2024, and dividends are expected to grow at the same pace. For that, the company will continue to seek acquisitions in the space that could create positive synergies. Pursuing long-term contracts for energy supply is another strategy that has worked in the past. Given its large size, and high reputation, state entities end up assigning various contracts to NextEra. As they look for a reliable partner with a compelling history in the renewable energy industry. This is in part because the contracts NextEra gets are accounted for as backlog. For potential investors, this is a great way of estimating future earnings and gives the stock a consistent performance.
Potential risks
Due to the nature of its business, NextEra relies heavily on debt to continue to expand. Although the backlog gives enough safety to the company in the short term. Renewable energy is a capital-intensive business that usually requires considerable debt to be able to scale. For that reason, any reduction in its backlog could potentially harm the company and its shareholders. Despite that Standard & Poor's assigns it a BB credit rating with a stable outlook. Moody's also assigns a stable outlook for the company, with a credit rating of Ba1.
Final view on NextEra Energy
Considering the effort governments around the world are making, in order to reduce our global carbon footprint - NextEra is a great long-term stock to own. When we invest, we choose where we put our money, not only based on the ability to generate returns but also to have a positive impact on the world. For those reasons and based on the stellar performance over the last years, NextEra remains one of the most interesting dividend aristocrats. It is the largest renewable energy company in the wind and solar space worldwide, and the sector is expected to grow at a fast pace.
The company is structured as a REIT, and its monthly dividends are supported by the cash flow from over 6,500 real estate properties owned under long-term lease agreements with our commercial clients. To date, the company has declared 608 consecutive common stock monthly dividends throughout its 52-year operating history and increased the dividend 109 times since Realty Income's public listing in 1994 (NYSE: O)
NextEra Energy, Inc., through its subsidiaries, generates, transmits, distributes, and sells electric power to retail and wholesale customers in North America. The company generates electricity through wind, solar, nuclear, and fossil fuel, such as coal and natural gas facilities. It also develops, constructs, and operates long-term contracted assets with a focus on renewable generation facilities, electric transmission facilities, and battery storage projects; and owns, develops, constructs, manages and operates electric generation facilities in wholesale energy markets.